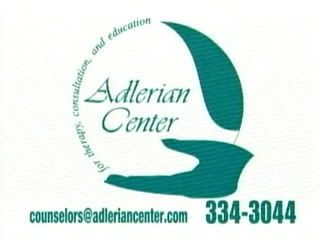 Here's another one from
Good URL Bad URL mailbag
. Ron Patrick spotted this email address in a TV ad. Outside of the awkwardness of promoting their email address instead of their URL, the
alllowercase
makes is difficult to pull the words out of this string.
Important lesson here -- the same rules that apply to URLs apply to email addresses! The folks at Adlerian could sure use some web
counseling
. Hopefully they'll come across this post and heed my advice. And if they have any treatment for URL-aholism, I'd welcome a return favor!